Customize Software Development

Based On Technology & Domain Expertise
We Develop Large Scale Applications. RRG Software is an customize software development company specializes in developing scalable software applications, business softwares and automation softwares. We primarily develop applications which automates everyday workflow of a company or organization and makes life easier.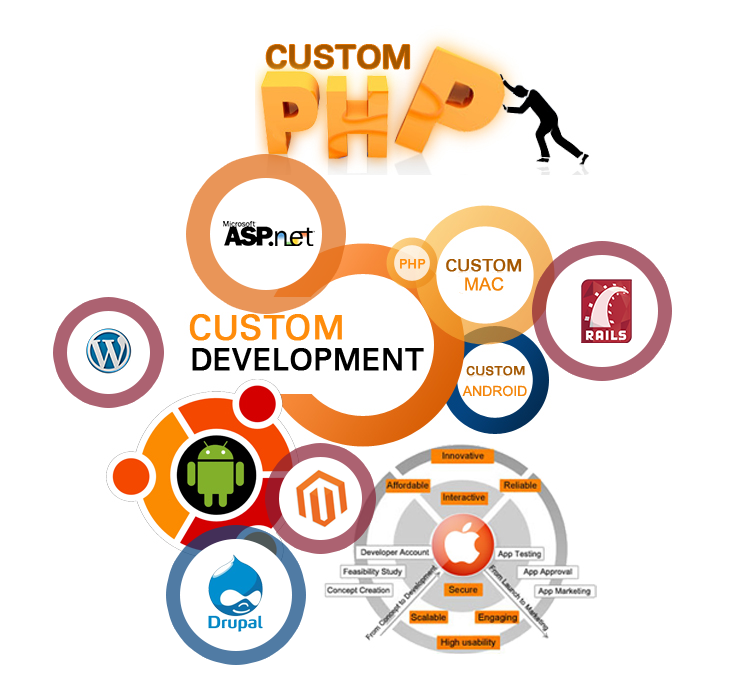 Contact us for customized website designs and hosting facilities. We can help you revamp outdated websites or build new sites from scratch.
We specialize in:
Our customize software development services help clients build and integrate sophisticated business applications and/or websites with client server and legacy systems. We create and deploy robust, scalable and extensible architectures for use in a wide range of industries
Our versatility with the usage of various development platforms gives us the edge over our competitors. Technologies and platforms includes: .NET, PHP, JAVA/J2EE, C++, C#, J# including database architectures and data warehousing utilizing ORACLE, MySQL, SQL Server, MS Access & PostGRE SQL. The platform and technology utilized for any software development is chosen by our project management & execution team after in-depth comparisons which would provide the client with minimum expenses and maximum software feasibility and performance.